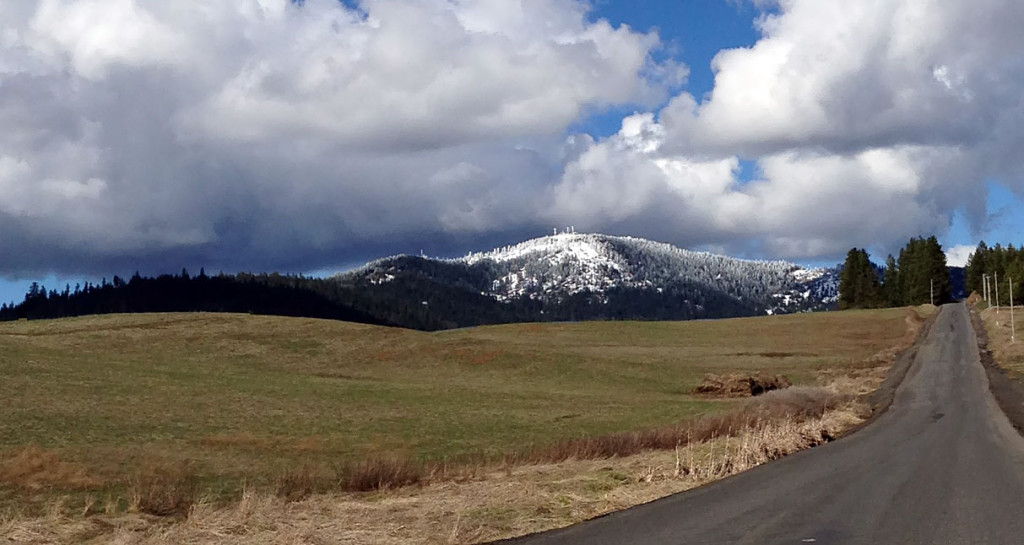 Mica Peak is the Southernmost peak in the Selkirk Mountain Range. The summit has an elevation of 5205 feet and offers great views of Liberty Lake, Spokane Valley and the Palouse.
A FAA radar station is located at the top, along with various radio and communications antennas. It was once home to an Air Force Station with a year-round crew living on top. Further back, during the prohibition era the mountain was home to numerous illegal stills producing 'Mica Moonshine'. Some ruins can still be stumbled upon today.
Recreational opportunities include hiking, horseback riding, mountain biking, xc/backcountry skiing and snowshoeing. Routes are possible from Liberty Lake Regional Park, the gated Radar Road and the new trailhead parking area on Belmont Road. Large portions of Mica Peak are now public land or open to public recreation with a permit. The 911 acre, county-owned conservation area ranges in elevation from  2,800' to 4,800'.
Check out the trail map published by Spokane County Parks, as well as our own Hiking Guide.
Find out the forecast and weather information for Mica Peak.
Questions or photo submissions? Contact the editor.