Spokane County Parks has published a trail map for the Mica Peak Conservation Area: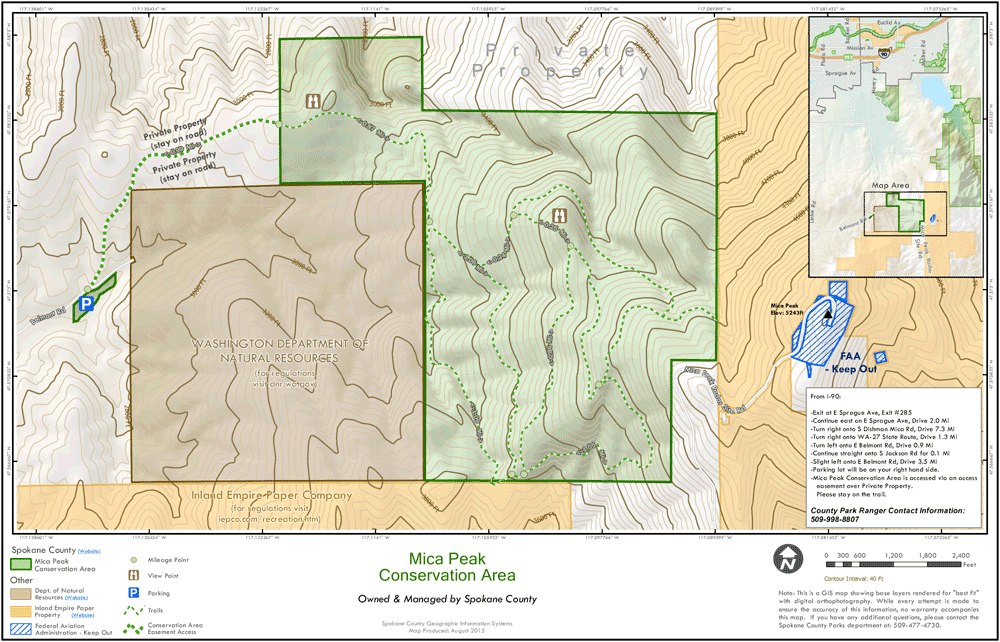 The trailhead is located at the end of Belmont Road, past the town of Mica. This county road is plowed and sanded in the winter. Gravel parking area has ample room for school buses, horse trailers and passenger vehicles. A port-o-pottie is also located on site.
Getting to the Belmont Road Trailhead:
From Spokane Valley head South on Pines Road / State Highway 27 and follow for 8.5 miles
Turn left (east) onto Belmont Road and follow for 4.1 miles to the road's end.
Belmont Trailhead Location:

(click on the bubble for directions from your address)
Alternate Trailheads and Access:
Mica Peak can also be accessed from the East on user-trails leading from Liberty Lake Regional Park, as well as from the South via the locked Inland Empire Paper Company gate located at the base of the Radar Site Road/Starr Rd (permit required).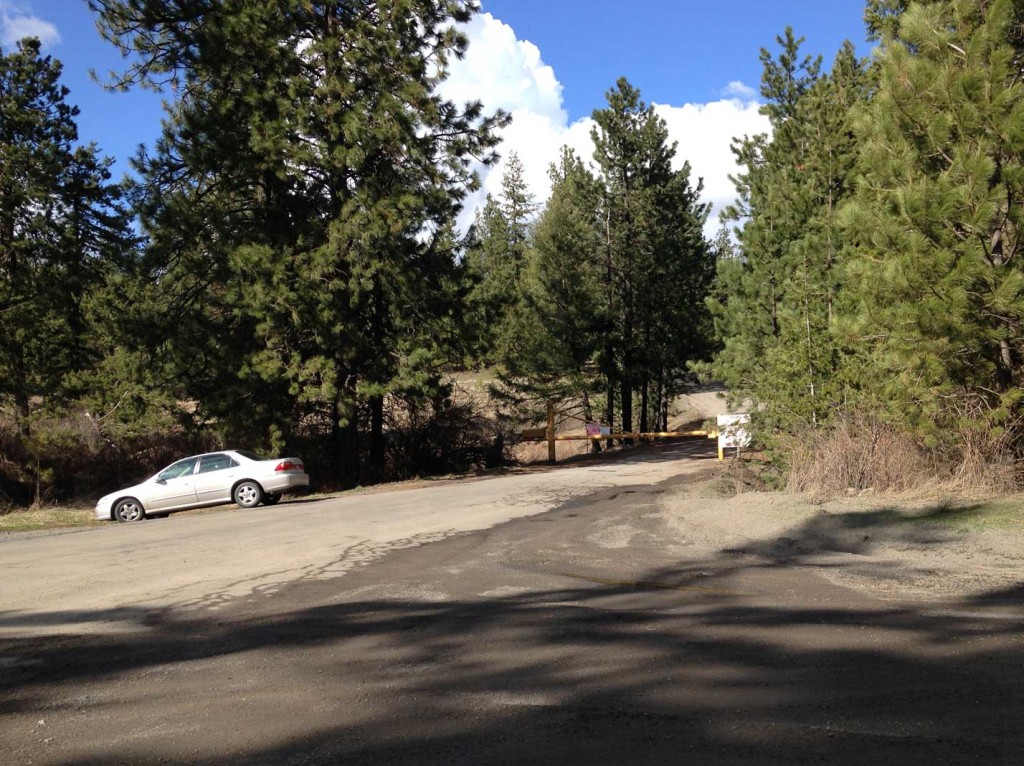 Inland Empire Paper Co Property surrounding the summit of Mica Peak: